[PRESS RELEASE – London, United Kingdom, May 7th, 2023]
$KING coin, the revolutionary memecoin on the Solana blockchain, has recently achieved a significant milestone by securing a listing on the prestigious BitMart exchange. This listing not only increases the accessibility and visibility of $KING within the global crypto market but also provides a platform for its rapidly growing community to trade and invest with ease, bringing the famous Solana coin one step closer to becoming the "$KING of Memecoins."
The listing is a huge milestone for $KING and great news for all crypto traders, as it enables every person on earth to buy and hold the $KING token now through the CEX ("Centralized Exchange"), a luxury that was limited exclusively to Solana blockchain users until now. BitMart, a top global cryptocurrency exchange, offers a secure and advanced trading environment, enabling users to seamlessly buy, sell, and trade $KING tokens. The listing follows the meteoric success of $KING since its launch, where it quickly claimed the #3 spot as the most popular token across all blockchains within just 24 hours. The project has attracted over 8,000 unique wallet holders and generated a trading volume exceeding $18M in its first day alone.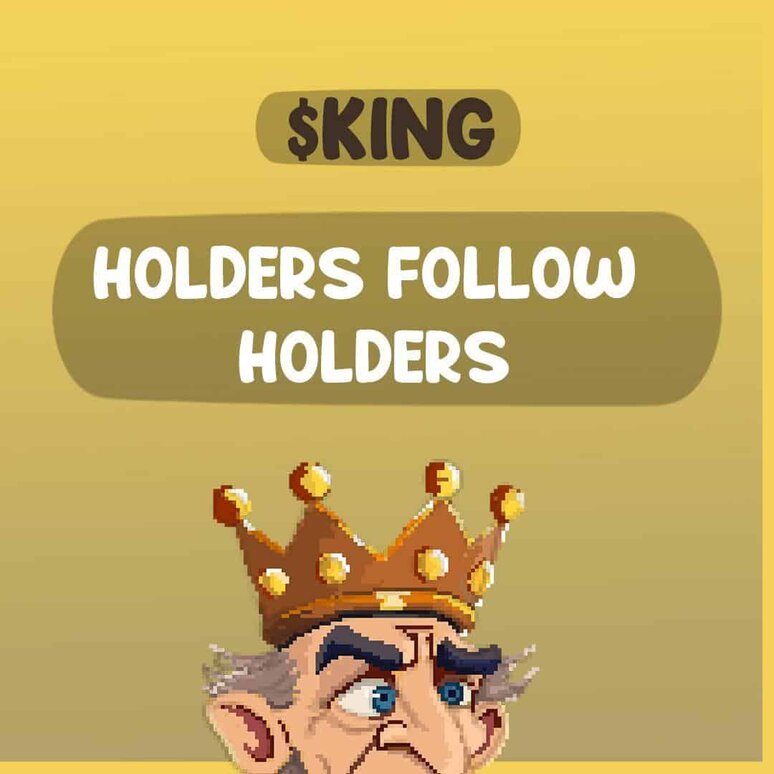 To celebrate this momentous achievement, $KING is launching an exclusive international community campaign, giving away a staggering 10,000,000 $KING tokens as part of a viral marketing initiative. Every participant in the campaign will receive a portion of the prize pool, reinforcing $KING's commitment to fostering a strong, sustainable community and rewarding its supporters.
GonzoSOL, the founder of DucksVegas and creator of $KING, shared his excitement about the campaign: "Our listing on BitMart is a significant milestone, and we want to celebrate it with our community. This campaign enables us to give back to our supporters while simultaneously raising awareness about $KING and its unique value proposition within the Solana ecosystem."
$KING is designed to attract new users and cultivate a vibrant, sustainable community by employing a redistributive reward system and continually expanding its offerings. The project, which was launched in tandem with King Charles III's coronation, has garnered significant attention due to its innovative approach, strategic alignment of narratives, and the renouncement of its smart contract, exemplifying transparency and trust.
For more information on the $KING token, its BitMart listing, and details on how to participate in the exclusive international community campaign, visit the $KING Coin Official Website and follow $KING on Twitter.
About $KING
$KING is a memecoin on the Solana blockchain, designed to onboard new users and foster a sustainable, thriving community. Launched to coincide with King Charles III's coronation, $KING aspires to become the premier memecoin within the Solana ecosystem. Created by GonzoSOL, founder of DucksVegas, the project utilizes a redistributive reward system and is committed to the ongoing expansion of its offerings for the benefit of its community members.
Notably, the $KING smart contract has been renounced, showcasing the project's dedication to transparency and trust. The $KING roadmap encompasses a special coronation celebration, centralized exchange listings, and holder rewards for active community participation. Strategically aligning with various narratives and catalysts, $KING has rapidly gained attention, becoming the #3 most popular token across all blockchains within 24 hours of launch. With an impressive trading volume of over $18 million and more than 8,000 unique wallet holders on its first day, $KING will significantly impact the Solana ecosystem and the broader crypto market.